7 Ways You Can Earn Money On Instagram With Your Account
Is there money to be made on Instagram? If done right you can definitely make a great online income using the network.
Do you have a popular Instagram and want to monetize it? Looking to start a new Instagram and later move into making some cash?
I'm going to take you through all the possible ways step by step.
What I'm Going To Cover
How to grow your account
How to make money on Instagram
How to sell shoutouts
Connecting with brands
Affiliate Marketing
Adsense
CPA
BONUS: How I Earn $1000+ A Day Online.... Get Instant Access to my FREE Training Course. (Register Here)
Growth
Growing an account is the hardest part but traffic is the lifeline of any online success. Growing an account doesn't need to be hard, you just need to be seen. Start with…
Deciding on a Niche. Comedy, fitness, and food are hot on Instagram
Think of a catchy simple name
Signing up
Upload about 5+ niche related pictures
For the first few weeks spend an hour or so each day going through Hashtags related to your niche. Like and comment as much as you can on the pictures, this gets you seen. While doing this make sure you're still uploading quality pictures/videos.
After you start getting a good amount of followers add captions to your images like "tag 3 friends" users love this and start taggings friends who usually follow you.
I have a dead account that was stuck at 40k followers in January. I started to get active again like I explain above and now it's at 85k.

You can buy shout outs to speed things up or use services like Instagress. This service will like and comment for you but isn't as natural.
How to Earn Money on Instagram
Now for the fun part. Without a doubt, shoutouts would have to be the major money maker. I was getting some shoutouts from a large account last year for $65 an hour.
He always put me on a waiting list so I asked why. He said he gets so many people buying shoutouts he needs a waiting list to space them out. Point is he ALWAYS has this waiting list full.
So he's posting all day sometimes 2 at a time. At a minimum, he's making $65 an hour 8 hours a day… $520 a day.
Of course, he has over 2 million followers but even people with 100k are charging $10-15 an hour.
Finding people who buy shoutout's is easy. Put some contact details in your profile or search for forums where you can list your shoutout services. Sign up to a shoutout website.
Forums that you can use for selling or buying shoutouts.
Hack Forums
Digital Point
Adsense
This is great for making money with YouTube, it can also work well on Instagram. Driving traffic from Social media to a website with Adsense. You can even use a landing page you have created.
I tested this will a friend in February. He started a website based around my Instagram then put up Adsense.
I posted the URL in my profile then posted a picture with a caption "Check out my profile for more pictures" Or post a caption with some info about the picture then say "for more info check out the link in my profile".
You could also post a video and say "see the rest of this video in my profile"
I posted this 3 times in February and it generated over 1500 visits. I posted once it march and it generated around 800 visits from that one post.
This technique can be deadly with some hard work. I haven't got past the testing stage I've been busy, it did generate some income and it's a great way to make money on Instagram.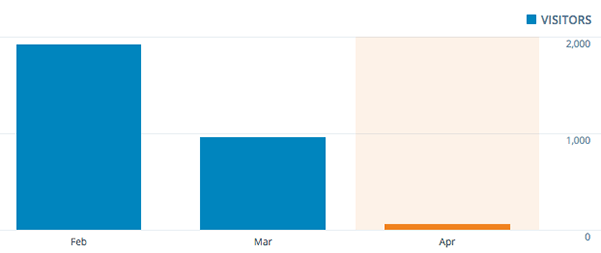 Click Per Action
CPA is a common money making technique online. Find CPA offer at places like CPAlead or Moby. You make money every time someone does an action like entering an e-mail or signing up for example.
Look for offers that relates to your niche and advertise it to your audience. If you have a fitness niche then advertise health offers, They convert well.
Affiliate Fix is full of CPA offers and some real in-depth studies on this monetizing technique.
Mobile apps are also great converters but tend to have lower payouts. Find a trending game that has a CPA offer then advertise and make money.
Affiliate Marketing
Promote affiliate products much like CPA but with a different approach. A friend of mine in the smoothie niche has great success doing this.
She finds a popular health product, does a super short video review then post it on her Instagram.
Sell Products
If you run a business selling physical products and want to know how to make money using Instagram then promote them on for extra sales. I've tried this while making some Tumblr money and it worked well.
Use Hash Bag to get the word out, This app will post products with the hashtag #forsale to its own marketplace. You can start a Hash Bag shop.
Any type of extra sales and traffic to your business is a step in the right direction.
Photography
If you use Instagram for your own stunning images then you can sell quality prints. This guy made $15,000 in one day from doing just that.
Here is some websites you can use to profit off your own pictures.
Insta Prints
Twenty20
Snap My Ad
Print Stagram
Influencer
Become an influence by connecting with Snap Fluance. This service connects you to brands. This is aimed more towards the larger Instagram accounts with large amounts of traffic.
Once approved to be a part of the network, they'll be matched you with a brand whose product or service aligns with their lifestyle and interests.
The mobile media lab is another website that connects brands, product's and services. They claim an Instagram with 200,000 followers can make $5,000-$7,000 a month. This site is for brands or people wanting to sell a service or product.
High-Value Name
If you have an original or brand username hold onto it. Someone might contact you with an offer to buy it. I sold one for $10,000.
Final Words
Whether you have an online business selling products or services, a niche account or just starting out you can find ways to learn how to make money on Instagram. If you already have a large following then give some of these cash making strategies a try.
Instagram can be a seriously large money maker especially if you get into the shoutout game. I'm active on a lot of forums and I see people cashing in on shoutouts all day long. I'm in the process of building up some accounts myself and try it.