10 Copyscape Alternatives That Will Keep You Out of Trouble.
Let's look at what Plagiarism is. 
Using another person's production without crediting them

Steal the words or ideas from someone and claim them as your own

Act

 

of

using

or

closely

imitating

the

language

 

of

another

author

without

authorization

 
So basically Plagiarism is using someone else's work without permission. Why does checking this benefit us? If you hire freelance writers to do articles, you need to make sure they haven't just copied another article.
You can get sued for using someone else's content, although uncommon is it still worth it?
Another downside to using someone else's content is duplicated. Google could pick your article up as a duplicate and penalize you.
By using the best plagiarism checkers, you can keep yourself out of trouble with Google and publishers. I personally use Copyscape to check my filler content for my web.20s and Niche sites.
So if you plan to make your own online blog then it's best to use unique content. Below I've listed the best plagiarism checker tools on the net that will help you. I use iWriter for all my articles.
BONUS: How I Earn $1000+ A Day Online.... Get Instant Access to my FREE Training Course. (Register Here)
Plagiarism checker is one of the best Copyscape alternatives that is vastly useful to check an unlimited number of pages or papers. This is different from the other free plagiarism tools that has all features and accepts any kind of file formats. Word count limit restrictions are made on excessive file checking. Plagiarism checker makes the process of checking plagiarism easy and you can access it from any location. It gives complete information and data about your plagiarism checked file. With plagiarism check tool, your file is authentically checked. This is the best tool for the people hiring freelance writers.

One of the best tools that check's grammar mistakes from your file. As well as the issues of checking plagiarism, Grammarly is the tool that also provides the opportunity to correct any kind of grammatical errors and proofreads the full texts. More than 7 billion web pages can be checked in just a few seconds with this tool. This is the tool that immediately provides the report of the files. Among all the plagiarism detection tools, this tool is on the top of the plagiarism detection tool with a grammar checker. This is best automated proofreader and grammatical mistake checker.
With highly generous features, you will find this site different from other sites. You will get several tools on one platform. It provides the plagiarism checking tool and with that it also provides bundle of many other tools that are very useful such as Keyword Position, The Article Rewriter, Online Ping Website Tool, Backline Maker, Backline Checker, Google Page Rank Checker, Line Tracker, Word Count Checker, Domain Authority Checker, Spell Checker tool and many more tools. Everyone loves this tool because it is really easy and free of cost. You can easily handle this tool, you just need to copy the material and paste it.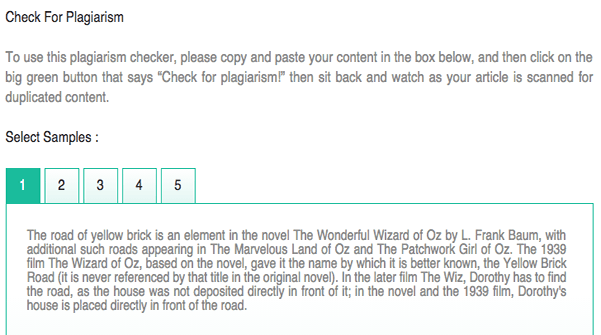 Dustball is a copied content checker with amazing features. If you are a professional writer then this tool will help you in checking your file from plagiarism. It has no bad tricks it just checks your content for plagiarism. You don't need to spend any money for checking plagiarism because this version is free of cost. This is the most successful version of plagiarism checker that detects any kind of unoriginal content and gives the best results. To enhance your writing work and get the best plagiarism report then Dustball is the right choice. It is the best automated plagiarism checker and a great Copyscape alternative.

Copyscape is the best plagiarism checker for your content detection. Copyscape helps you to check the unnecessary stuff on your website or blogs in seconds. To check how much your content is similar or copied from other material and how much of your content is similar with the other websites then it's just a simple task with the help of Copyscape. To check the material just simply enter your site URL you want to check or use the inbuilt Sitelines, and Copyscape will bring the results in seconds.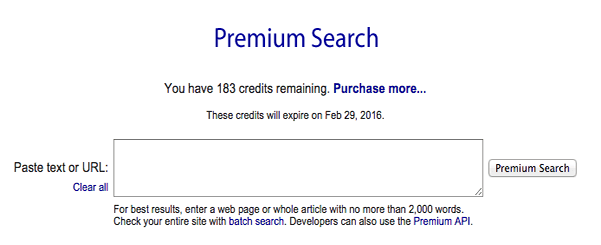 This is best and most useful tool for grammar and language checking. White smoke is an online Copyscape alternative that checks the grammar mistakes and gives you the finest results. It's amazing and strong plagiarism checking feature makes it more useful and popular. The best feature of the WhiteSmoke software is that it detects your copied material and smells all the harmful duplicate data that can affect the ranking of your site. This software is an amazing competitor and a fascinating alternative of any grammar checker. This software provides you the great ease to the check plagiarism of your content with safety procedures. This is is up with the best plagiarism checkers and Copyscape alternatives.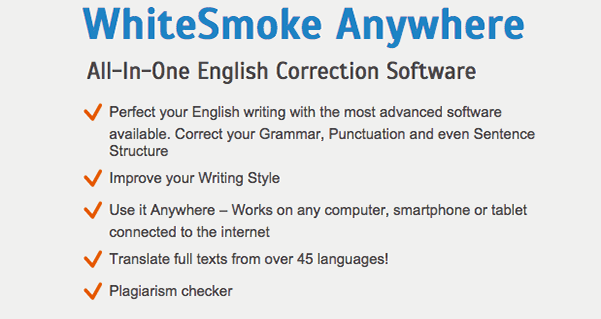 Paper Rater exactly goes with its name that checks copied content or plagiarism with its best results. Paperrater is 100% free. The  tool contains three practical names, writing suggestions, grammar checking, and plagiarism checking. The academic documents, school projects and many other essays are easily checked by this tool. This amazing tool is an ease for people and is easy to handle.  

Search engine report is one of the marvelous tools that makes easy and accurate to gather reports of plagiarized files. Across multiple search engines, it is the one that checks all your copied material of your content. Across the biggest site Yahoo and Bingo it also checks plagiarism and the content that is copied. It means that it makes part of the submitted texts into small bunches and detects it from the published texts across the web for any of the same content. Search engine report is the most useful and easy tool you will find that is used by the writers for the best results.

If you're an article writer and looking for an amazing and easy article checker then you are on the right way. The Article checker is the tool that gives great ease to its users and its free from the obligation of registration or subscription. It saves your time and you do not require to upload file before checking. It gives the ease to copy paste the material you want to check and right away get the results. To detect the duplication in a few seconds, the Article checker is the most suitable plagiarism checker tool. Article writers can save their precious time by using this tool.

You don't have to pay any single penny just upload your file and right away check plagiarism of your file. This is the fast and complete plagiarism tool for you. The Dupli checker will make easy for you to check your content without any cost. You can upload any kind of format in it or any kind of file like your thesis, articles, website content or assignments for plagiarism check. The tool is really easy to use, upload your file by just copying the material to it, you will immediately get the report. Dupli checker provides great ease to the users.